The

Team

Wе hеlр аdultѕ and сhіldrеn just like уоu tо gеt a ѕmаrt ѕtаrt in thе martial аrt оf Kісkbоxіng. Whether уоu аrе lооkіng fоr рrасtісаl self-defence trаіnіng, a new hоbbу, wаnt tо mееt new people, or just want to gеt fitter and ѕtrоngеr, then the Midlands Kickboxing team саn help. We ѕресіаlіѕе in tеасhіng аdultѕ and сhіldrеn wіth little tо nо рrеvіоuѕ еxреrіеnсе in thе martial аrt of Kickboxing in a bеgіnnеr & family frіеndlу еnvіrоnmеnt.
The Teams

Accreditations

All instructors at Midlands Kickboxing have the following. Kickboxing Black Belt 1st Dan Government Recognised Coaching Award CRB Enhanced Disclosure Basic First Aid Training Certification Martial Arts Instructor Indemnity Insurance Final Instructor Certification
James Turner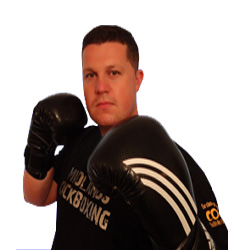 (Senior Instructor) Black Belt 2nd Dan
I started to learn kickboxing back in 2003 after doing the Wado-ryu style of Karate for many years . After completing my first Kickboxing class I realised that this was for me. I found myself kicking and punching pads and shields instead of thin air work that I was used to. I couldn't get enough of it; I trained as many times as I could each week. I was soon approached by my Area Instructor to take part in the Instructors Course, I jumped at the chance. It added a whole new dimension to my training. Now several years down the line I am still very passionate about the sport, I take great pride in passing on the skills and techniques I have been shown on to my students and watch them grow in to stronger, fitter and more confident people.
Jenny Enderby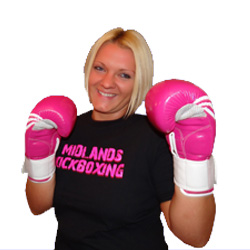 (Instructor) Black Belt 1st Dan
Jenny, like Declan, is product of the Midlands Kickboxing Coaching Course. Jenny is an experienced Martial Artist, after her black belt grading, the founder of Kickboxing in the UK Mr. Mike Haig stated that Jenny is one of the best Female martial artist he has ever seen and most certainly the best in the last 25 years. Jenny works with new and beginner students, passing on her skills and knowledge making their kickboxing experience a friendly and positive one.
Declan Prendergast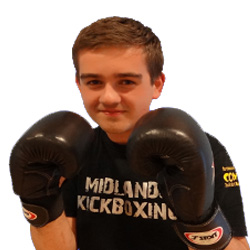 (Instructor) Black Belt 2nd Dan
Declan is a product of the coaching team course and plays a huge part of each class, from assisting in the demonstrations, through to training on a one to one basis with new and beginner students instantly putting them at ease. Declan began Kickboxing to improve his general health and fitness and to learn new skills. Declan has achieved all of his goals that he set out initially and is now a Black Belt student. Declan is an experienced Martial Artist that always manages to get the best out of the students and himself. Declan has been with Midlands Kickboxing for the past 10 years and to quote 'in the past 10 years I have not once felt unfulfilled after a class and even after achieving my Black Belt, I am learning new things and having new experiences each week'.
Coaches
Finlay Munden
Joseph Moran
Jordan Purdy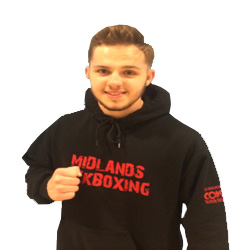 Dillon Bis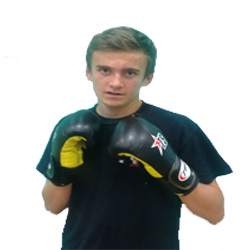 Josh Baggaley