News
All the latest news from Midlands Kickboxing can be found here
Or use the the RSS feed link here
News Articles :

Summer shut down

Posted by | Midlands Kickboxing | on 14th August

Please remember that there will be no classes w/c 28/08/17. This is historically the most quiet classes of the year with it being the last week of the school holidays. Please make up the class at the other venues.

Class closures
29th Aug 2017 West Bridgford
30th Aug 2017 Arnold
31st Aug 2017 Calverton

Comments 0
News Articles :

Grading Results

Posted by | Midlands Kickboxing | on 18th July

We would like to congratulate the following students for passing their grading last week. Belts and certificates will be presented next week.
Red Belt
Eleanor Parris
Daniel Parris
Cassius Froggatt
Harrison Froggatt
Henry Stripling
Harry Beak
Charley McNamee
Georgia Corbett
Erin Wright
Neela Thiara
George Wyman
Kyra Wallace
Miriam Golding day

Yellow Belt
Jordan Tideswell
Kyra Wallace
Emily Martinez
Poppy Fisher
Darren Fisher

Orange Belt
Hanna Fletcher
Leighton Whitehead
Evie Pass
Luke Corbett
Zan Hassan

Green Belt
Maria Munden
Evie Wilkeston
Teigan Smith
Ed Casswell
Ben Precious

Blue Belt
Matt Snodin
Katie Haines
Chloe Price
Lilly Allen

Purple Belt
Sanvi Sharma


Comments 0
News Articles :

Grading dates

Posted by | Midlands Kickboxing | on 16th May

The next set of grading dates are as follows
13th June 2017 at West Bridgford
14th June 2017 at Arnold
15th June 2017 at Calverton
22nd June 2017 at Rainworth.

Please see your instructor for a grading form.


Comments 0
Events :

Grading Dates

Posted by | Midlands Kickboxing | on 19th February

We have recently been issued with our latest grading dates.
21st March West Bridgford
22nd March Arnold
23rd March Calverton
29th March Rainworth

Please speak to your instructor and ask for a grading form if you are thinking about grading.

Comments 0
News Articles :

West Bridgford student earns her badge

Posted by | Midlands Kickboxing | on 12th January

Congratulations to Midlands Kickboxing student Sanvi Shama for recently being awarded her Blue Peter sport badge. Sanvi had to write off to Blue Peters 'get inspired' campaign. She told them how she inspired her friend Evie to try Kickboxing and also provided photographs of her and Evie training. Both girls train every week at our West Bridgford class. Sanvi said that she looks forward to the class every week and would like people to try the sport that she enjoys. Sanvi already a Orange belt in kickboxing said she will continue the work hard with her end goal of becoming a Black Belt.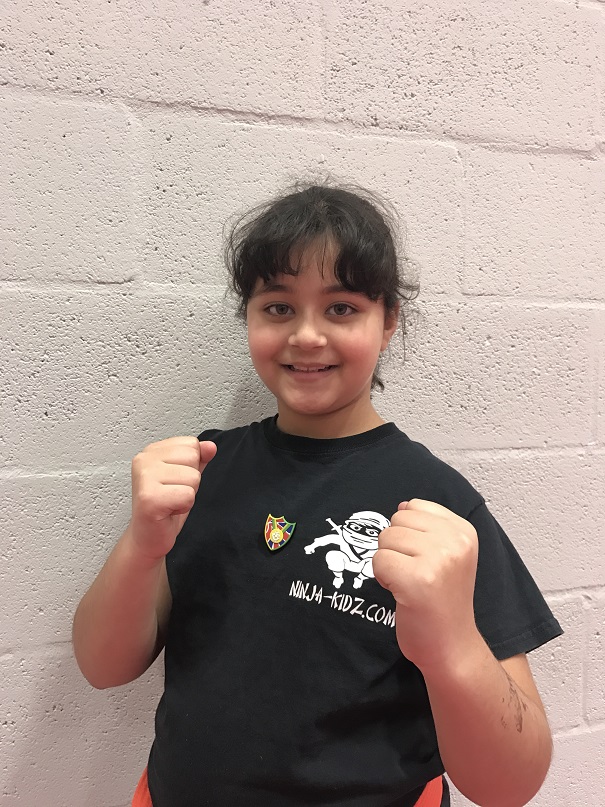 Comments
0